Community Accommodations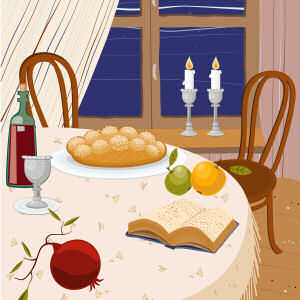 The Bikur Cholim can arrange Shabbat hospitality in the local Highland Park / Edison community for those needing accommodations when their family members are in the local hospitals. Please contact the Bikur Cholim at 732-572-7181 for more information.
You can view a map of the community and proximity of shuls to local hospitals on our Community Resources: Shuls page.
In addition, the Bikur Cholim partners with the Chaim V'Chesed Guest House located at 179 Somerset St., near Robert Wood Johnson University Hospital, Bristol Myers Squibb Children's Hospital and the PSE&G Children's Specialized Hospital in New Brunswick, NJ. The Chaim V'Chesed Guest House provides sleeping accommodations for individuals wanting to be near hospitalized family members, complete with a kosher kitchen, living room and library. For more information contact them at 732-859-4185 or chaimvchesed@gmail.com
Accomodations Near JFK Medical Center
For those visiting patients at JFK Medical Center, rooms are available for rent at Whispering Knoll Assisted Living (10-15 minute walk to JFK Medical Center) for $60/night.
Whispering Knoll Assisted Living
62 James St.
Edison, NJ 08820
Main #: 732-744-5541
Ask for Deanna Kilmer. Her direct line is 732-744-5540. Deanna is reachable during regular business hours (9 to 5-ish).